"These kids are smashing a gallon of milk in the grocery store, making a mess and then rolling around in it and filming themselves. It's a new craze. It's teenage anger. You better not do that, I told Vid. I already did, he said. Smart ass."
My husband laughed.
"No he didn't but he thinks it's not that bad. He say they pay for the milk. Fine, I said. I'll go in your room, bust a gallon of orange juice all over your computer and give to two bucks."
He laughed. 'Shiiiiiiiiit. You bust a gallon of milk in front of me, I'll bust your ass. I get me a gallon of blood, son of a bitch. Yeah. Bust a gallon of milk in my store, I'll beat the dog snot out of you. Put that on the film - your ass lying in to pool of blood. There you go, ya moron!"
I laughed. "Well I don't even know what the fuck they're angry about. All they do is go school with smartphones. What's the problem? Why so pissed off?"
"They're morons!"
"Yeah, well on top of that I am antiquated. I am behind the time because this fad is 2 weeks old - I have been informed. I guess, Vid is never going to have any fun, with parents like us who retaliate! I don't think we have that teenage sense of humor..."
oh man - wasting food is really really a bad thing, to me.
had no idea about that fad ugh.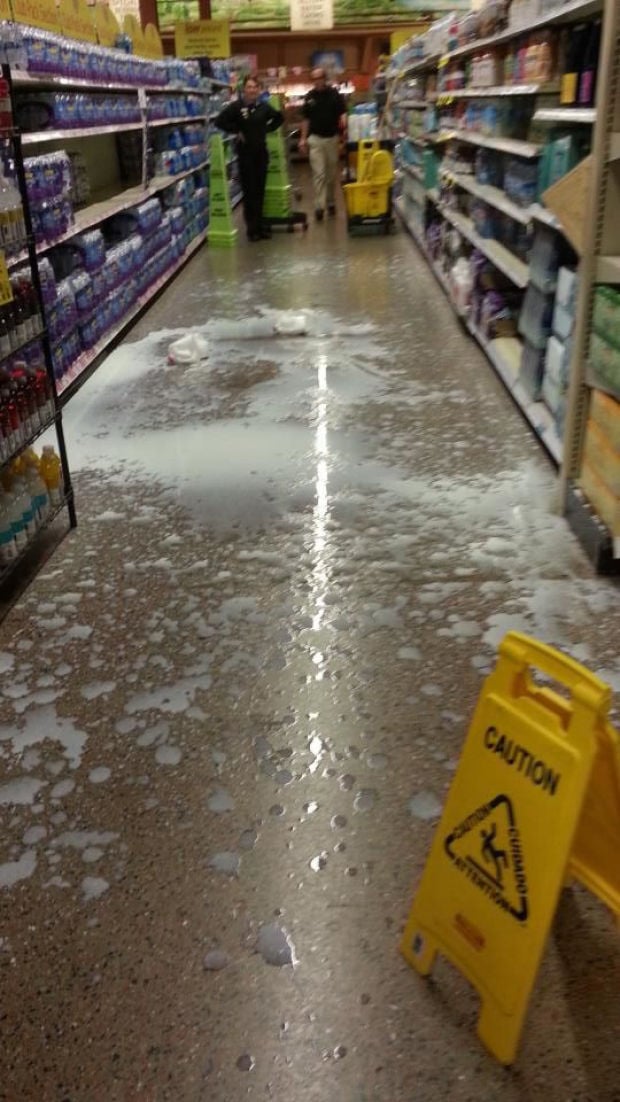 It's called "gallon smashing".
Punks.
They should be trying to get a job in that store, is what I figure.

They want to go "viral". ::rolls eyes::
UGH! I can't deal with this. I have so much respect for food. Not to mention I like people to have respect for themselves. Waste food at your f*cking peril at my house. Sorry, but no. Not with people hungry all over. That's part of our blessing at dinner. A prayer than everyone hungry gets enough to eat. This is part of why people hate america. sorry.