Introverts Social Distancing Self-Isolation
hear, hear! 
I saw this one the other day and gave me a chuckle, being a 12th houser Virgo and all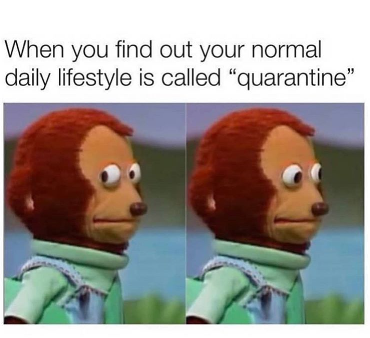 Reading about how clubs, bars, movie theatres and restaurants are closing around here, I realized how little difference this makes to my life. I'm all about looking at the bright side, but it still does suck to be restricted in our freedom. I know it's not going to be easy for many.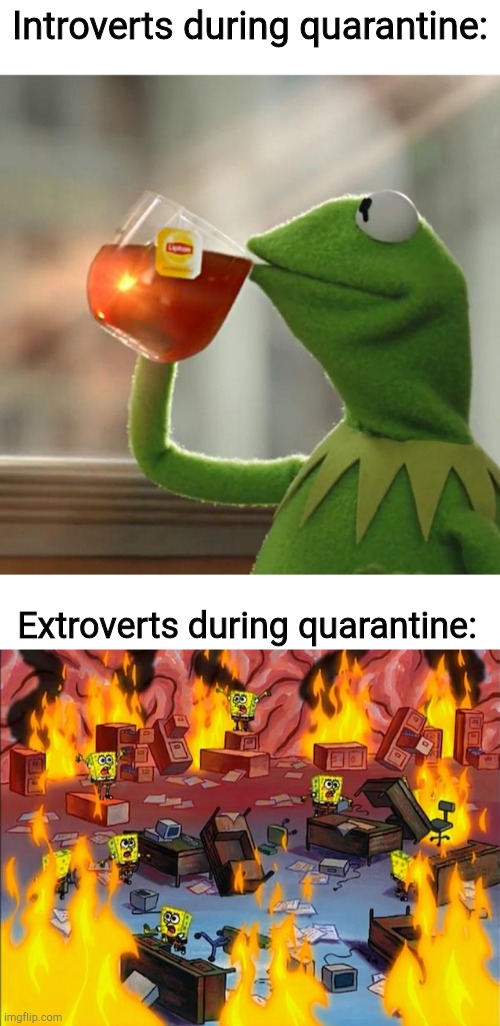 Of course, someone had to take the very popular cat vs. screaming woman picture and make a quarantine meme out of it:
I always come up Extrovert on those Myers Briggs quizzes, probably because I am very outgoing when I'm actually around people.  But the current "isolation" is essentially my normal everyday lifestyle.
No social obligations, no alarm clocks, no errands to run, no need to touch up my roots!  Finally my solitude and germaphobia are fashionable!  
I'm mostly introverted but I do like going out and doing things by myself. But I also despise isolation and I get slowly pissed off the longer I'm cooped up. However I can deal with quarantine because I understand it's needed to flatten the curve to make COVID-19 no longer a public health threat.
I just miss hanging out with certain people that I love.