The Astrology of Joe Rogan
November 11, 2019 7:00 am
So I've had this question for quite awhile now, and today feels like the day to ask it (I don't know why). 
Some of you might know that I like Joe Rogan, and listen/watch his podcast frequently. I think he's an important figure in modern culture, and an interesting person to pay attention to. His public dob information doesn't include a time of birth, which leaves his moon on a cusp. So for quite a few years now, I've gone back and forth on his moon and rising sign (esp the moon). I can't decide, so I wonder what y'all think (of course we won't know for certain). Maybe some of you aren't familiar with Joe Rogan (or you are), but maybe that's a good thing. 
Without time of birth, his moon is in Scorpio, and he has the stelliums—Leo, Virgo, and Scorpio. Here's his chart: 
&res=63
Here's the chart I think is likeliest:
&res=63
Reasons why I think Joe Rogan is likely a Scorpio Moon/Rising, versus a Libra moon, is based on his appearance (gaze), though in my experience Scorpio risings are often on the taller side, his intensity and desire to uncover truths, wearing his heart on his sleeve (moon conjunct Rising, mars and Neptune in the first), yet is very guarded and private about his marriage and family life. This placement also results in a square between the sun and moon, which could explain his broken home at an early age.
This chart also gives him a sixth house Saturn in Aries trine his Leo Sun, and he is well known to be health conscious, and to supplement with testosterone (masculine Aries/Leo), yet is also known to be indulgent (Jupiter square Moon, for starters). Also, his expertise in martial arts could be explained by all these placements. 
Moon in the 12th could relate to his interest in expanding the consciousness through substances.
There's also a strong argument for a moon in Libra, (though I haven't given him a possible Rising sign with moon in Libra). Though he considers himself a comedian, he is essentially best known for being a moderator, for fights and interviews. His podcast is very literally him facilitating a long form conversation with another person or people (long form—fixed, others—Libra). His purpose, aside from fulfilling his own joy and curiosity, is to fairly represent all sides of any given issue to the public.
There is so much here regarding personal/Astro info that I didn't go into, so sorry if it makes little sense. I didn't want to overload with info to start with. I'm really curious about what you all think though: Is Joe Rogan a Scorpio Moon or a Libra Moon? What about his Rising sign? What do you all pick up on? 
Thanks for any and all input.
November 11, 2019 7:07 am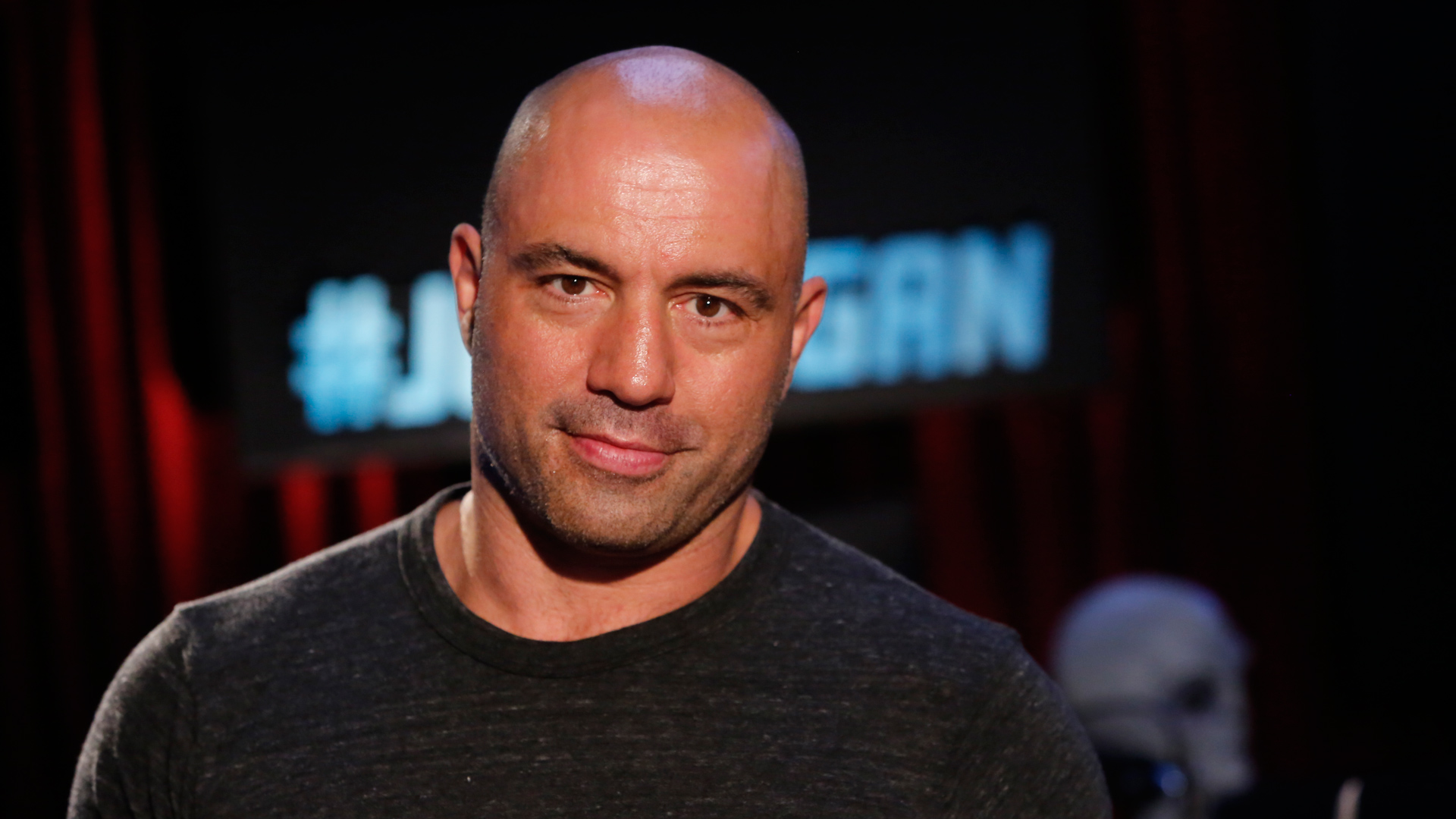 November 11, 2019 7:22 am
To have a Libra Moon, JR would have his ascendent in Taurus, Gemini, Cancer, Leo, or early Virgo. 
November 11, 2019 8:02 am
I love bald guys, he's hot!
November 11, 2019 8:13 am
Im going with Taurus rising (look at that head and neck-sturdy) with a Libra Moon (he seems to present an issue thats divisive and attempt to find a common ground- I feel like a Scorpio Moon would work harder to defend its position). 
I have watched many of his podcasts. 
November 11, 2019 8:16 am
I like Joe Rogan. I listen to him sometimes.
I've never looked at his chart but I've never thought Scorpio moon. I feel everyone who has a scorpio moon has an intense look deep in their eyes. But I could totally be wrong.
I know he loves his Elk meat and MMA sports.