Carreer Prospects for 2021.
December 29, 2020 7:52 am
And now,what's my prospects for a new job next 6 months? I'm starting to have self doubts about my retirement of previous job.
December 30, 2020 2:50 pm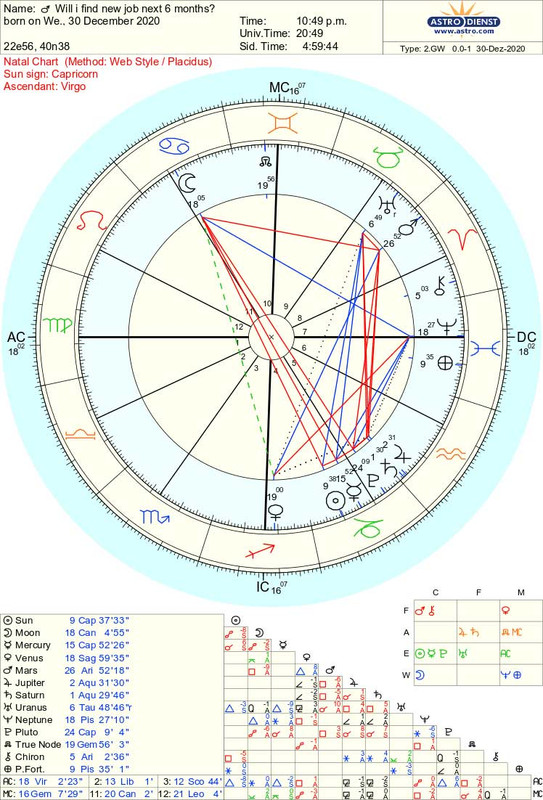 December 30, 2020 3:10 pm
December 31, 2020 3:25 am
I want to know my possibilities to find a job soon! ? ? 
Why i don't have replies,is my chart wrong again? ? 
I don't have experience with horary, but just from seeing this chart, it looks promising. North Node is at the top of the chart with the MC. Great career signifiers so I think you will find a new job, yes!