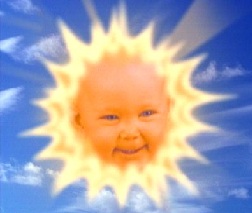 I'm a Pisces Sun, ego ruled by Neptune. Much of the time I'm trying so hard to figure out who I am but it's so hard to pin down, like a wave on the sand. There are so many ways to be and I can relate to all of them, at least a bit, that is when I'm not just blurring out the question entirely. Pisces may have the hardest time doing this, pinning it down, just because there are so many ways to be. As the 12th sign Pisces can relate to possibilities. Perhaps Aries has it easiest in this regard with "I am" as their credo, one way, the first sign. I envy that fiery simplicity at times.

If there were only one right way to be, we wouldn't have 12 different signs. Everyone is exactly who they were meant to be… or they'd be something/one else. I used to have a t-shirt that said, "We are where we should be, doing what we should be doing, otherwise we'd be somewhere else, doing something else." I like the solidity that quote offers. There's the caveat, of course, that we endeavor to the best of our ability to express our placements to their higher nature. Our lower expressions of our nature are also ourselves, but if we want positive outcomes, the way to do this is to acknowledge and own the lower while striving for the higher.
Astrology and knowledge of our natal chart give us the concrete tools to suss out not who we "should" be, but who we ARE. With these facts we can discern what will result in better outcomes and what tools we have to achieve these.
What is your Sun sign? How well do you relate to its exposition of your ego self, who you ARE?